Staff Only
Beta v.0.15.0: Reinforcement Update
---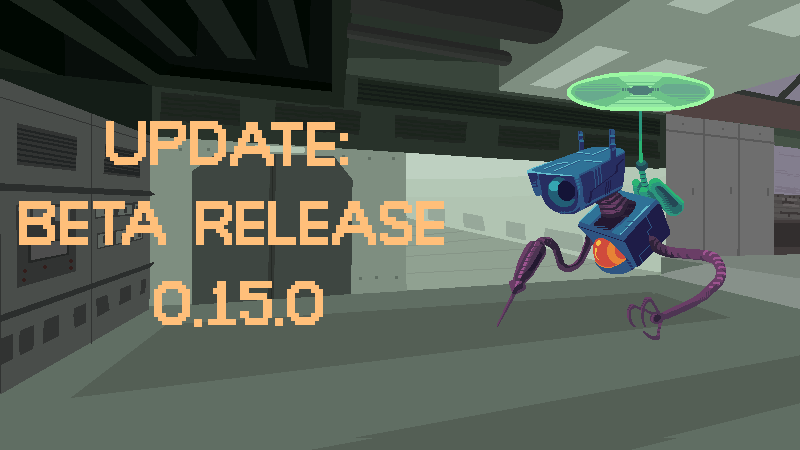 After the long delay we were able to prepare a big update and prepare for the next update of the similar size!
We are adding 3 new enemies, 3 new achievements (with rewards), 5 new cards and 1 new starting ability.
New Enemies
We are adding 3 new robots, and one familiar robot has been slightly reworked. New plant enemies are already scripted, that means they soon will be added to the bunker.
1. Vacuumer – robot-vacuum cleaner, it will not allow you to pollute the battle board with those pesky tokens!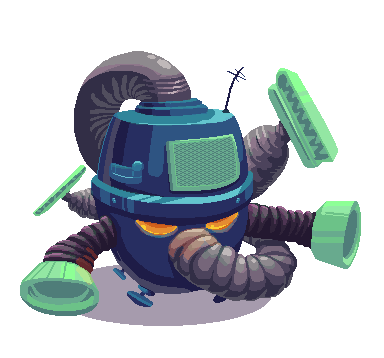 2. Robocopter – flying engineer that will try to attack you from different angles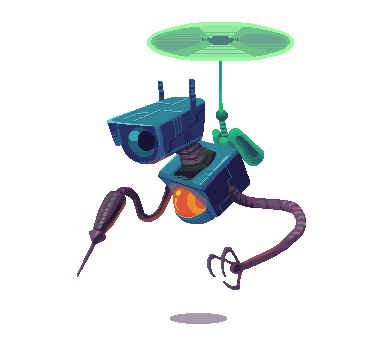 3. Diegger – new elite shaft miner with big shield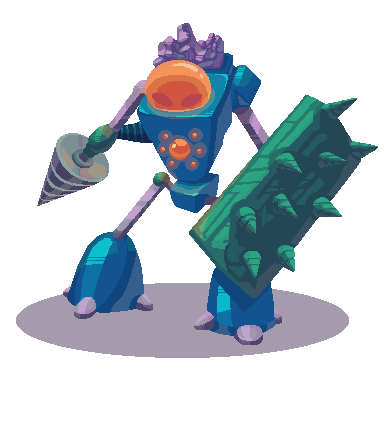 4. Scout (elite robot) is now slightly less predictable and a bit more aggressive.
Achievements
- Russian Roulette – Buy an Ammo card
Unlocks 2 new cards that have Ammo synergy
- Target Dummy – Win 4 normal battles
Unlocks 1 new (Epic) card that shuffles a another card which shuffles even more powerful card
- Toxic Behavior – Deal 30 damage with a single Acid token
Unlocks new starting ability – River Toad Toxin, which replaces basic Attack cards with cards that place Acid (2) (Flexibles and Best Offense are not replaced)
- Berserk reworked – Play Break effect 10 times
New Cards
- Tincture – Place Acid 4 / Break 1 / If on BOTTOM / Place Acid 6 / Break 1
- Bloody Ammo - Piercing Attack 3 / Armor 1 / Break 1
- Setup – Draw 1 / Place Repair 2 / Armor 3 / Shuffle Execution to your deck / Remove (What does Execution does? Hm…)
- Extra Magazine – Armor 2/ Shuffle "Replicant Ammo" to your deck (4 connections, Attack 3, Remove)
- Sacrifice - Piercing Attack 20 / Sacrifice 8
(rework) - Pain Inhibitor – Set your health 1 / Attack 3*Х, where Х is your missing health / Remove
New Mechanics
- Add a card to your deck – Shuffles a card only for this battle
- Piercing Attack – Attack that ignore enemy armor.
- Direct Hit counter – Attack on card becomes Piercing Attack
- Shield – Disables Attack on the card
QoL
- Samish effects are now stacked on the battle board (Copy and Remove)
- Achievement progress is now visible during gameplay
- Next available achievements are now visible in main menu
- Some corrections in localization strings
That is all for today! We have not yet decided when to release next update, but since most of content is planned and/or programmed already, it can be sooner rather than later. Also, since we took extra time with this update, we actually had time to test it and have caught some bugs preemptively!
Hope to see you soon! (And not with hotfix)